HOSE ENDS FOR USE IN POURING WET CONCRETE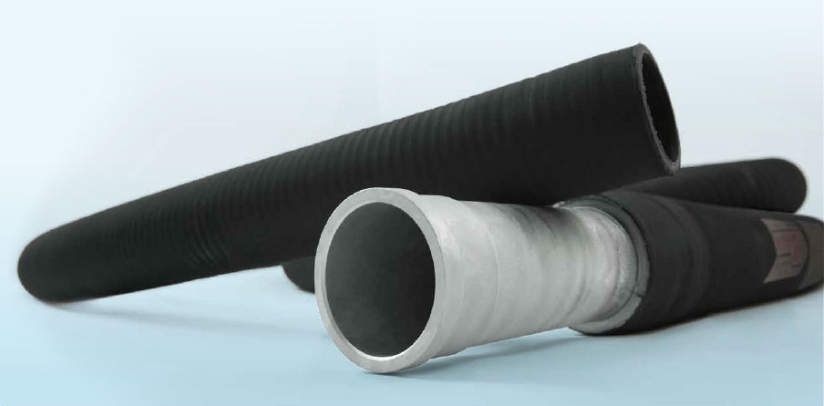 Realizes long service life by combining the latest rubbers
The metal end fittings material quality is S45C equivalent.
Highly reliable enamel-construction metal end fittings
Opening made with emphasis on abrasion resistance
NITTA HYPER-CRETE

Little stretching under pressure and maximum thickness result in improved abrasion-resistance.
The hose with the most longevity
NITTA NEW TECHNO BATTLER

Balanced model for abrasion resistance, life and operability
NITTA TECHNO BATTLER GT

The New Techno Battler is a type that emphasizes operability with increased flexibility.
NITTA TECHNO BATTLER MP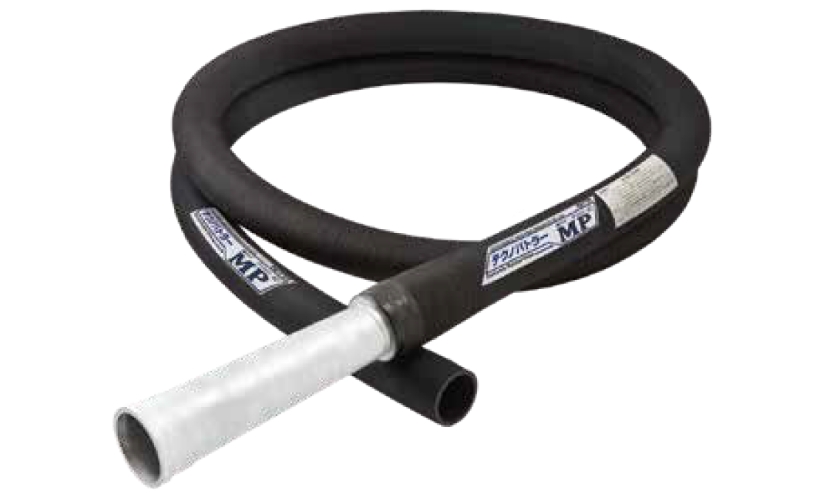 We modified the high-longevity Techno Battler series for mini pump vehicles only
NITTA DOCKING HOSE ST

Steel cord reinforced
Extremely strong steel reinforcement cords that stretch very little when pressure is applied are used, making the hose compatible with the pumping pressure of a pump vehicle.
Highly reliable enamel-construction metal end fittings
For the metal end fittings construction, we use both highly reliable enamel (vulcanized adhesion) construction and a stop ring type, to make it physically impossible for the metal end fittings to come off.
Interior rubber made with an emphasis on abrasion resistance
For the interior rubber, we use abrasion resistant rubber with high breaking strength.
Please contact us for details.