UNISOL Brand Automotive Timing Belts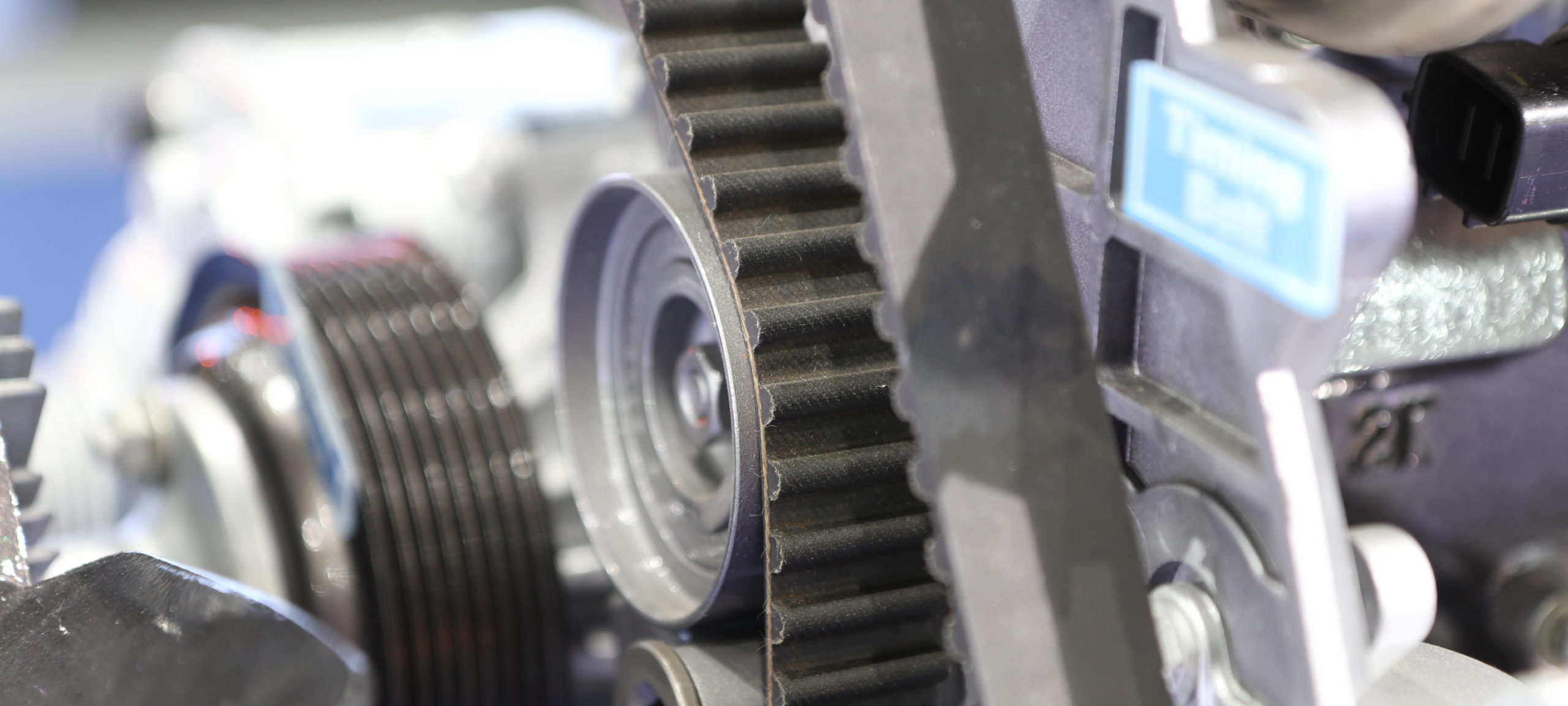 TIMING BELTS and V-RIBBED BELTS are core components for all automobile engines. Sub-standard belts can cause serious engine damage, and it is always recommended to choose a reliable brand. We have more than 40 YEARS OF EXPERIENCE in the global market with continuous innovation of belt technology. Our "SUN" and "UNISOL" Brand Automotive Belts guarantee TOP QUALITY from Japan!
UNISOL Timing Belt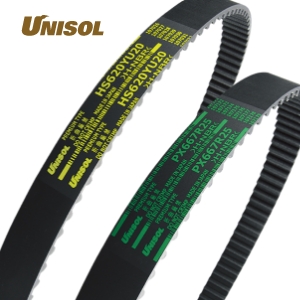 H-NBR Grade (H-Type, P-Type)
* "MADE IN JAPAN".
* Manufactured by the top power transmission belt manufacturer in Japan.
(Certified ISO/TS16949, ISO9001:2008, JIS-Q9001:2008).
* Extensive range for Japanese and Korean applications.
* Compatible to O.E. tooth profiles for optimum engine performance.
* Various grades chosen for the engine specifications / sensitivity.
* No minimum quantity required per item.
* Premium type.
BELT TYPE & TOOTH PROFILE
Tooth Form
Round
Tooth Type
RU
YU
R
Y
YS
Tooth Pitch(mm)
9.525
8.000
9.525
8.000
8.000
★Tooth Pitch : 9.525mm=0.375 inch 8.000mm=0.315 inch
Tooth Form
Trapezoidal
Tooth Type
L/H
M
Tooth

Pitch

(mm)
9.525
9.525
★Tooth Pitch : 9.525mm=0.375 inch 8.000mm=0.315 inch
HOW TO READ PART NUMBER

MARKING & MATERIAL
Brand
Type
H-type
P-type(Reinforced)
Marking
Marking Color
Yellow
Green
Material
Rubber
H-NBR (Hydrogenated Nitrile Butadiene)
Cord
Heat Resisting Glass Fiber
Jacket
Heat Resisting Polyamide
CHARACTERISTICS
Brand
Type
H-type
P-type(Reinforced)
Heat Resistance
Superior
Superior
Tooth Sheering Strength
Superior
Excellent
Flex Resistance
Superior
Excellent
Environmental Resistance
Superior
Excellent
PACKAGE DESIGN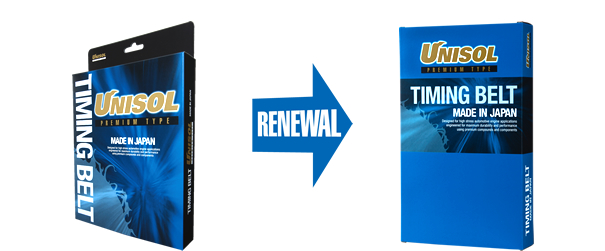 | | | | |
| --- | --- | --- | --- |
| | *Current package | | *New package (since September, 2016) |
Sonic Tension Mater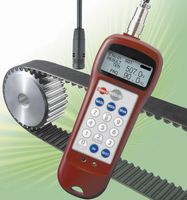 ■ Measuring belt tension with high accuracy
* Conform to the RoHS Directive.
* Backlight facilitates to use in dark area.
* Improved microphone performance.
* Light-weight and compact design.
* Possible to measure in narrow space.
* Applicable to both timing belt & v-ribbed belt.
*Please CONTACT us for more information, catalog, etc.