"HKT" BRAND PRODUCTS

(GLOW PLUG, FUEL PUMP, THERMOSTAT, RADIATOR CAP, ETC.)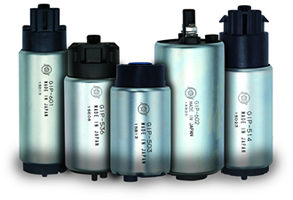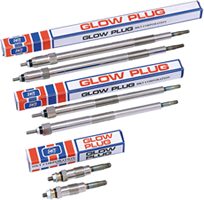 GLOW PLUG
HKT Glow Plug heats itself rapidly and helps the starting of diesel engine with pre-heat.
FUEL PUMP
HKT solenoid installed pump gives high performance and greater endurance reliability in a compact body.
IN-TANK FUEL PUMP
HKT High-powered fuel pump subdivides the particles of jet fuel and is to be able to precisely control the amount of fuel injection. It has beneficial effects on environment and reducing fuel consumption.
THERMOSTAT
HKT thermostat controls the temperature of engine and air conditioner. Thermostat warm up/cool down the coolant water to maintain moderate temperature.
RADIATOR CAP
HKT radiator cap, is a simple device that will maintain pressure in the cooling system, never overlooks engine overheating problems.
MAGNETIC VALVE
HKT 3-way magnetic valves, widely used in trucks and buses, regulates air flow to control certain vehicle components.
ENGINE SHUT-OFF VALVE
HKT solenoid operated valve is installed in a diesel VE distributor type fuel-injection pump. The VE pump is widely used in small passenger diesel cars and commercial vehicles.
While engine running, coils are energized, and plunger is pulled up to open a fuel path. When ignition switch is turned off, the plunger is de-energized, and fuel supply is instantaneously shut off.
STARTER SWITCH
HKT engine starter switch for heavy duty vehicles.
Standard Type and water drip-proof Type are available.
TEMPERATURE SENDING UNIT
TEMP,SENDER, sending the temp. of engine coolant, conveys electrical signal to the temp.gauge in the dashboard.